20th October Weekly Vine: This week find out about the increase in homelessness in the elderly, chipocalypse, coconut water, hospitals banning supersize chocs, Arla protein milk & lots more!
Nation Faces Older People Homelessness 'Time Bomb'  Councils Warn
The UK is facing a "ticking time bomb" in the number of homeless older people after latest figures showed an alarming rise of 130 percent since its lowest point eight years ago.
The Local Government Association says that older homelessness is a growing hidden phenomenon that needs greater understanding. It is believed that rising rents, illness and bereavement are fuelling the surge. Latest figures show that between April and June this year, councils accepted 620 people over the age of 60 as homeless. This is a rate of nearly 10 a day. Polly Neate, chief executive of Shelter, says the charity has seen a rise in the number of homeless elderly people using their services and urged that in order for the "nightmare" to end, ministers must freeze housing benefit and commit to building more affordable homes. To find out how you can help by donating to Shelter, click here,  every little helps!
New Zealand faces 'chipocalypse' as farmers warn of crisps shortage
New Zealanders are bracing themselves for a crisps crisis as many farmers warn of a potato shortage.
The expected 'chipocalypse' – as it has been dubbed by some – is due to continuous wet winter weather on the islands hitting potato production, resulting in higher prices. The price for a kilogram of potatoes has already risen sharply in the past year from AUD $1.63 in August 2016 to $2.12 a year later, an industry body said. Rising prices captured mainstream attention when warnings began appearing on some supermarket crisp aisles. One sign posted by a customer online, with a picture of an empty shelf, said: 'Attention customers…Due to a Nationwide Potato shortage, we will be having trouble stocking Potato Chips. This will likely last until the New Year. Sorry for the inconvenience.' Let's hope there are enough potatoes for Christmas!!
Old age is not for taking it easy.
Encouraging older people to take it easy is damaging their health and costing the UK billions in social care, according to ageing experts.
Keeping fit and physically active staves off the need for extra support – but pensioners are often mistakenly told they should rest. Experts from Oxford University and the UK's Centre for Ageing Better said exercise can reverse a person's physical decline by as much as a decade "and keep a person above the threshold for needing increased care". They argue that the effects of ageing are often confused with loss of fitness, but it is a loss of fitness that increases the chance of needing social care. Keeping fit is great for overall health and mental wellbeing. It can help prevent falls, can make you sleep better and reduce depression. Let us know how you ensure those who are of the older generation stay fit.
Is your coconut water as healthy as you think?
Coconut water is full of hidden sugar, despite being marketed as a healthy option, an investigation has found. Sales of the trendy drink have soared in recent years to more than £100 million in the UK, as the public become conscious of their health. Foodies, health gurus, beauty experts and celebrities alike all sing the sweet liquid's praises. It is said to contain electrolytes vital for rehydration.
But a Government study suggests 60 percent of the products contain added sugar, even though its manufacturers claim it to be free of additives. The Government recommends a maximum of 30g of added sugar a day for adults, which is roughly seven sugar cubes. Consuming any more than this set amount can lead to obesity, diabetes and tooth decay. Some studies have also shown a link to dementia. Maybe sticking to good old H2O is the way forward!
Hospitals in England to ban 'super-size' chocolate bars
"Super-sized" chocolate bars are to be banished from hospital shops, canteens and vending machines. NHS England says sweets and chocolate sold in hospitals should be 250 calories or under.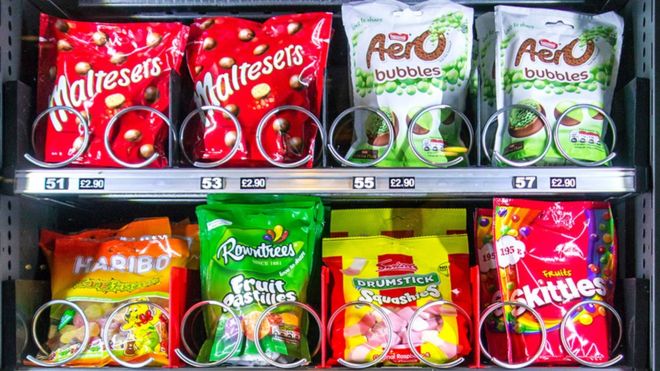 Under the plans, most "grab bags" will be banned – with hospitals given a cash boost for facilitating the change. The proposals would also see 75% of pre-packed sandwiches coming in at under 400 calories. Pre-packed savoury meals and sandwiches must also contain no more than 5g of saturated fat per 100g. And 80% of the drinks stocked must have less than 5g of added sugar per 100ml.
NHS premises have huge footfall from the communities they serve, with one million patients every 24 hours. The Royal Voluntary Service, the biggest hospital retailer across the UK, said it had already begun introducing healthier choices and had seen fruit sales go up by a quarter. Public Health England says hospitals have an "important role" in addressing obesity and not just dealing with the consequences. What are your thoughts? Should they be banned or should we have the choice? Let us know on Twitter.
Arla Protein Milk Launched
Arla Foods, the farmer-owned dairy company, has expanded its successful protein range with the launch of Arla Protein Milk.
Hitting shelves on 18 October, the fresh milk delivers 20g of protein per serving that contributes to the growth and maintenance of muscle mass. Made with simple, natural ingredients, the milk is 30 percent higher in protein than standard skimmed milk; plus fat-free so is an effective way to increase protein intake.
The move comes as the protein trend begins to move further into the everyday mass market. 45 percent of people now recognise that it's important to increase protein intake when exercising. Products with added protein are a quick alternative to those products that already contain protein especially for those who eat on the go as protein also keeps you feeling fuller for longer.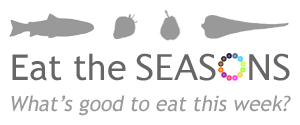 Figs
Figs make very attractive starters (e.g. served with Parma or Serrano ham) and delicious desserts. Try them drizzled with honey and your choice of cinnamon, thyme and pistachios, then roasted and served with a dollop of mascarpone or crème Fraiche. And they're a great addition to an after-dinner cheese board. Or try this chicken with figs and honey recipe.
Other News:
 Price spectrum:
↑ Bananas
↓ Apples
F&E Promo Corner:
Polar Upright Stable Door Gastro Freezer 600Ltr
A great quality professional freezer, the Polar single door upright with stable door allows you to save energy and money by using improved freezer efficiency technology. Highly versatile double size gastronorm compatibility ensures food can be easily transferred between appliances to save you time, whilst the fully automatic controller ensures you have constant, precise regulation of the internal freezer temperature. Easy to use, clean and maintain.