Preventing falls in the elderly
 Falls
Unfortunately, falls can happen to anyone. However, as people grow older, tumbles can become more common and the risk of injury is increased. In fact one in three people aged 65 or over fall each year, this amounts to a staggering 3.4 million a year.
Falling over not only causes physical injuries, but it can also affect confidence and lead to loss of independence. However, accidents are not an inevitable part of ageing and there are things that can be done to prevent them.
How to help prevent falls….
Keep Moving
Physical activity can go a long way towards fall prevention. Gentle activities such as walking, swimming or tai chi can reduce the risk of falls by improving strength, balance, coordination and flexibility. Meaning you are more steady on your feet! If you are nervous about doing any new exercise, make sure you seek advice. Remember slow and steady wins the race!!
Remove home hazards
Take a look around your home. Without realising it, the place where you should feel the safest could be full of trip hazards. You could have boxes on the floor, loose cables, or phone wires; all of which could trip you up. Make sure all spillages are cleaned up straight away to prevent you slipping and keep your home brightly lit.
One care home in Essex has come up with a novel way of helping its residents go to the toilet in the middle of the night. They have installed lights in the toilets, footstep lights on the floor and even illuminated walkers to help reduce the risk of falls. Read more here.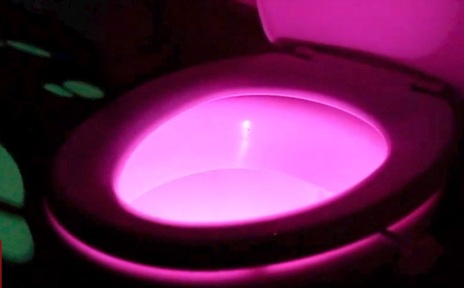 Whilst you may not want to go to that extreme, there are some ways to make sure your house is well lit to avoid tripping on objects that are hard to see.
Place night lights in your bedroom, bathroom and hallways.
Place a lamp within reach of your bed for middle-of-the-night needs.
Make clear paths to light switches that aren't near room entrances. Consider trading traditional switches for glow-in-the-dark or illuminated switches.
Make sure light switches are near the top and the bottom of the stairs and turn them on before you use the stairs
Place a torch in an easy to grab area in case of a power cut
Make your home safer
Making adaptations to your home can help prevent falls; sometimes just a small modification can make a world of difference.
Securely install grab bars in the tub, shower and next to the toilet
Install adjustable height shower heads or a hand-held shower head
Place heavier and frequently used items within easy reach
If you have to climb to reach items, use a sturdy stepladder with safety bar/handgrip
Use a long-handled reacher for lightweight items on high shelves
A raised toilet seat or one with armrests
A bed rail will prevent falls from the bed
Quick tips
There are some quick things that you can do to help prevent the risk of falls. Ensure all medication is up to date and reviewed regularly. Make sure you eat well and stay hydrated to avoid dizziness. We have a blog on staying hydrated here if you need any guidance. These combined with the above suggestions can reduce the risk of falls in your home.
To find out more information on items that can help prevent falls, call us on 01329 236821 or email stephanie@collectivepurchasing.co.uk.