14th July: Hello from Collective Purchasing! Here is our Weekly Vine. This week you can find out about Meat Prices, Nestle Cereal, a 101-year-old woman setting a world record, how chocolate can be good for you & lots more!
Global meat prices rise for the 6th month in a row.
June was the 6th month in a row that global meat prices increased. In 2017 alone, meat prices have gone up by 10%. The increase in price has been blamed on limited red meat exports in Australia and New Zealand, as well as increased demand for meat in Asia.
Poultry has been the worst affected, due to bird flu outbreaks in Africa, Asia and Europe. The higher prices in meat could be one of the reasons meat-free alternatives are growing in popularity. In the UK the demand for meat-free alternatives has risen by 4.9% in the last year. There are so many delicious dishes and meat alternatives to be enjoyed; The Vegetarian Society has a website with many dishes for you to try. Let us know which one you have tried!
Nestlé plans cereal sugar cuts by 10%
Nestlé plans to cut the sugar in its breakfast cereals by a further 10% by the end of 2018, as it continues to reformulate across its product portfolio.
Nestle say this move will see around 225 million fewer teaspoons of sugar in the nation's diet as part of an ongoing aim to reduce average sugar across the product portfolio. Since 2010, Nestlé Breakfast Cereals in the UK has already reduced its average sugar content by 15%.
"We believe breakfast is the most important meal of the day and our cereals provide vitamins, minerals and fibre to the diet. We also know that breakfast cereals can play a part in the efforts to reduce sugar consumption across the nation. "Offering consumers healthier and tastier cereals is one of our top priorities and we are determined to make breakfast even better for everyone.
This isn't a first for Nestle, they have already changed their ingredients in their popular (and our favourite) chocolate products kit kat and milky bar, in an attempt to reduce sugar.
101-year-old runner sets women's age group world record in 100-yard dash
A 101-year-old runner from Louisiana, who took up the sport a year ago, has set a women's world record in the 100-yard dash for her age group.
With a time of 39.62 seconds, Julia Hawkins set the record at this year's National Senior Games in Birmingham, Alabama. "At this age, you're not getting better, you're getting worse. You only have so many 100-yard dashes left in you so you have to save them."
Julia began her competitive athletic career at the age of 75, entering as a bicyclist in national and state senior games. Proving it is never too late to try something new!
Half of Britons admit to snack serving size confusion
Do you know what a snack serving size is? According to a recent survey, over half of British consumers don't know how big a serving size is.
You follow the rules: you eat your greens, you eat snacks in moderation. So why is that waistband a little snugger than you'd like? It may not be what's on your plate, but how much. For when it comes to portion size, it seems we've lost all sense of, well, proportion.
'Most people don't know what an appropriate portion should look like,' says Sian Porter, a consultant dietitian and spokesperson for the British Dietetic Association.
Did you know the size of a typical digestive biscuit has gone up by 17 per cent – so eating just one biscuit a day now, compared with in 1993, would add 3,330 calories to your diet each year; no wonder we don't know how big a serving should be!
Don't worry – there are a few tips which can help, for example, a meat portion should be the size of the palm of your hand; A chocolate portion should be the size of your index finger and butter should be the tip of your thumb! So the next time you have a snack, follow this link and see if you are having too much!
Chocolate lovers over the world, rejoice!
We all think of chocolate as a delicious treat, and it's a staple of some of our favourite desserts. But it's not exactly a health food, so it should be enjoyed in moderation—right?
Well, it turns out that eating chocolate might actually be good for you. According to recent research conducted by five scientists in Italy, compounds found in chocolate, called flavanols, can help boost cognitive performance. That's right, chocolate is good for your brain.
The studies assessed people's performance on cognitive tests before and after eating cocoa or chocolate. The results were pretty amazing: in nine out of the 10 studies, there was a noticeable improvement after the subjects had eaten the chocolate. The scientists found improvements in "general cognition, attention, processing speed, and working memory." 
And that's not all. In subjects, especially women, who performed the tests while sleep-deprived, the flavanols helped "counteract" the negative effects of the sleep deprivation. And there's even more good news. The researchers also found that eating chocolate daily (over periods ranging from five days to three months) produced noticeable long-term improvements in cognition. Older adults, whose memories were already declining, saw an especially significant improvement. Sounds pretty good to us!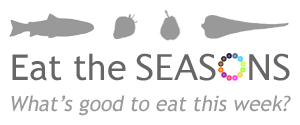 Plaice
Plaice is a superb fish. It has a fine, moist texture and subtle but distinctive flavour. Given the right treatment, it makes a simple, healthy, inexpensive and absolutely delicious lunch or supper. As with other white fish, plaice is high in protein and low in fat and calories. It is a good source of iodine (vital for effective thyroid function)
Try this recipe from Delia Smith, fried plaice using polenta as bread crumbs, which saves time and money!
Other News:
Price spectrum:
↑Beef
↓ Vegetable oil
F&E Promo Corner:
Olympia Airline Teapot Stainless Steel 56 oz
This teapot is made from stainless steel with a brushed finish. It has a non-drip spout and is dishwasher safe. Its capacity is 1.6Ltr / 56oz and the dimensions are 170(H) x 130(Ø)mm.

Give us a call for more information: 02380 266922