1st September Weekly Vine: This week you can find out about GBBO, Alexa, Organic September, Light up toilets, retro sweets & lots more!
Great British Bake Off returns!
The highly anticipated first episode of Great British Bake Off since swapping to Channel 4 aired this week. 6.5 million viewers tuned in to get their baking fix – the highest viewing figures for channel 4 since the 2012 Paralympics opening ceremony. However, the episode attracted the lowest amount of viewers for a debut of the show since 2013, with Series 4 enticing just 5.6million. In previous years GBBO reached audiences of 10.4million and 9.3million for opening episodes.
The new series – which is the first since the show left the BBC – sees Paul Hollywood joined by fellow judge Prue Leith, with Noel Fielding and Sandi Toksvig on presenting duties. Audiences took to Twitter to voice their opinions of the updated show, with many finding the ad breaks hard to swallow, but happy to still hear some fruity innuendos. If you missed the episode this week, watch it on catch up here.
Hello Alexa
Pensioners in adult social care in Hampshire will be given Amazon Echos in their homes so the devices can remind them when to take their medication.
At first glance, the Echo (also referred to as Alexa) might seem like another tech toy. But if you take a closer look, you'll see how this tool could improve quality of life for older adults with Alzheimer's or dementia, as well as for seniors with mobility limitations and other health conditions. The voice-activated gadgets, which are to be handed out to 50 clients, will also remind users when their carer is due to arrive. In an apparent world first for social care, Hampshire County Council is the first local authority to try out the scheme using the £150 devices, which work with WiFi and Bluetooth connectivity.
Organic your September
Last year, Organic September reached over 50 million people in the UK. The Soil Association is aiming to make this year's campaign even bigger!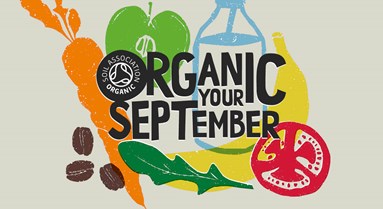 Organic September is designed to raise the profile of organic produce in the UK and shine a light on the amazing organic farmers, producers and brands who work hard to produce food using organic methods. When you see the organic symbol, you know it means fewer pesticides, no artificial additives or preservatives, the highest standards of animal welfare and no GM ingredients.
Taking part is easy and doesn't have to break the bank. Organic food is available in over 8,000 supermarkets, independent retailers, online and in cafes and restaurants. Throughout the month there will be special events and discounts on organic produce offered around the country. There is no better time to go organic than in Organic September.
Light your Night
A dementia care home in Essex has come up with a novel way to prevent disorientated residents from falling during the night.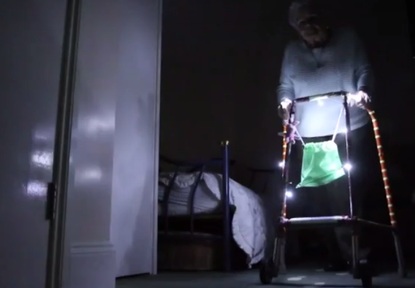 The Haven in Colchester has seen fall rates decline by a whopping 75 per cent since a scheme called 'Light your Night' was introduced earlier this year. The scheme attempts to tackle fall rates head on with the illumination of light switches, footprints, walking frames and toilets. These help residents navigate hallways, corridors, bathrooms and even their own bedrooms to prevent falls during the night.
Brands are Tapping into Retro Trends
This Christmas keep an eye out for 'old skool' retro treats and sweets. Christmas brings out the big kid in all of us, so it's no surprise that retro sweets are loved by adults wanting to relive their childhoods.
Confectionery brands cash in on this trend each festive season and this year it appears more are jumping on the bandwagon. Tangerine Confectionary are releasing their iconic Sweet Champion box again, as well as many more retro treats including a gift box of pink and white marshmallows; with half of them covered in milk chocolate. Cadbury is even getting in on the action with the Cadbury Dairy Milk Classic Collection, a 460g selection box featuring classic Cadbury Dairy Milk variants in retro packaging. What is your favourite treat from your childhood?
Radio 3 to explore living with dementia in six-hour broadcast
BBC Radio 3 is to broadcast a one-off, six hour programme featuring the voices of people living with dementia. The all-night programme, on 15 October, will blend their observations with music in an uninterrupted sequence.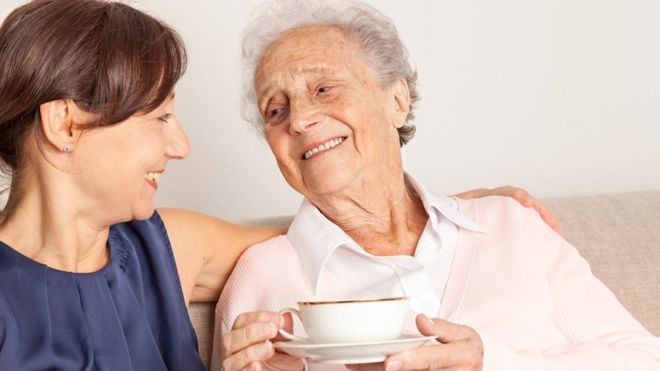 "Dementia is the biggest killer in England and Wales. We wanted to give these people a voice," says Jessica Isaacs, head of Radio 3 production. "Hearing their voices, without explanation, is a very powerful thing to do."
The broadcast will form part of a season exploring the links between music and memory. Produced in conjunction with the Wellcome Collection, the season will also present the results of new research into dementia.
Heat and Eat Hot crisps
There is a new breed of snack coming to our homes – the microwavable crisp. That's right, Essex-based crisp producer Fairfields Farm are claiming to have produced "the country's first hot crisps".
Heat & Eat crisps aren't nachos designed for oven baking smothered in cheese, they are specially designed for warming. On their website, the makers claim they are: "The most exciting snack concept to date". The crisps even come with a dip which can be drizzled over the potato snacks or used for dunking
The range comes in "patented triple layer packaging" meaning the bites are crunchy even after being heated; giving them a "fresh out of the fryer" taste. Fairfields have spent years perfecting the innovative product. They launch in London on September 3 and will be available in stores a week later.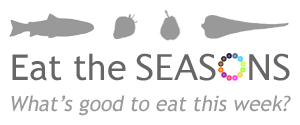 Plums
Plums come in many forms – tart or very sweet, for cooking or for eating, and in a range of rich colours from light greens and yellows to dark reds and purples.
Try Hugh Fearnley-Whittingstall's recipe for chicken and plums with soy for something different.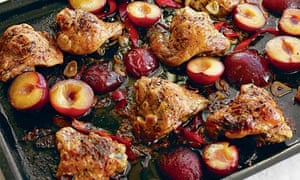 Other News:
Price spectrum:
↑Cocoa butter
↓ Rice
F&E Promo Corner:
Hygiplas Chopping Boards and Knife Set
This set comes with 6 chopping boards made from a tough, durable low-density polyethylene that is easy to clean. A wipe-clean colour-coded wall chart is supplied as well to ensure the correct usage.
Knife set includes;
10″ red cooks knife
8.5″ brown cooks knife
6″ blue fillet knife, 6″ red boning knife
10″ yellow serrated slicer
and 3.5″ brown paring knife.
Give us a call for more information: 01329 236821