8th September Weekly Vine: This week you can find out about care home funding, ruby chocolate, care home visitors, posh Pukkas, knitting Nana's & lots more!
The UK faces a £7 billion annual deficit in elderly care funding
Paying for care in our later life is something we should, as a nation, be thinking about; however half of us are simply brushing it under the carpet.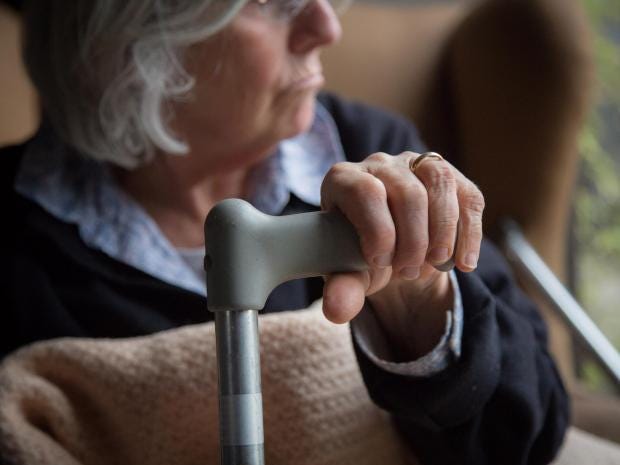 A study has found that we are massively under estimating how much money we will need for our future care. While UK adults expect the elderly care bill to come in at around £550 a week, the true cost is closer to £870. This is leaving a gap of just under £320 a week per adult. With the number of people in care expected to double by 2035, we need to start saving. However, studies show that barely one in ten of us are putting money aside for our future. To start preparing for your care in the years to come the money advice service has some great tips.
And Ruby makes it four!
Dark, milk and white chocolate are firm favourites among British chocoholics. However there is a new flavour on the block. Eighty years after white joined the other two varieties on the shelves a Swiss scientist has created ruby chocolate. What will us Brits make of this new flavour?
Ruby chocolate – which apparently has an intense taste – is reddish in colour and comes from the ruby cocoa bean. This cocoa bean is sourced from different regions around the world. Despite its red colour, the chocolate has no added colour or flavourings. Ruby chocolate differs from existing chocolates in that it is not bitter like dark chocolate, milky like milk chocolate, or sweet like white chocolate. Instead, the taste experience offered by ruby chocolate has been described by creator Barry Callebaut as "a tension between berry-fruitiness and luscious smoothness". What do you think? Will you be trying it?
Could care home residents benefit from regular visitors?
A recent survey carried out by carehome.co.uk  has revealed that sadly 42% of residents are not having regular visits from friends or family. The survey asked care home owners, managers and staff, about residents' visitors and the results were shocking.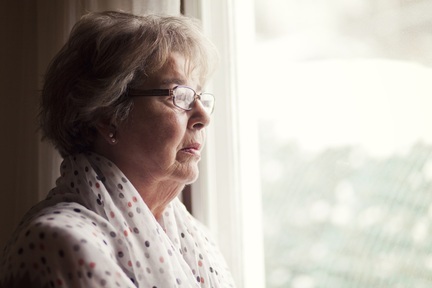 It was only last year, that the Local Government Association called for loneliness to be treated as a 'major health issue'. Whilst nothing beats a good ol' chin wag and a cuppa with a friend or family member, care homes are doing amazing things to combat loneliness. Gone are the days where residents sat doing nothing all day, 80% of all care homes nowadays have activity coordinators, providing a range of exciting and engaging activities. Some are even having nurseries added to their site so the older generation can interact with the younger generation. So not all is lost – still, it would be nicer to see more family members and friends visiting loved ones if they can!
Pukka goes posh
Pukka Pies has extended its product portfolio with the launch of a Posher Pukka range.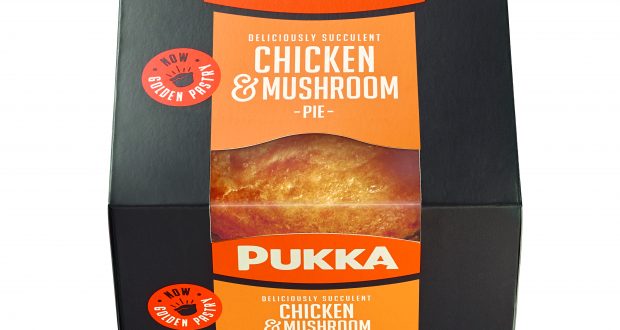 The new premium range consists of a Chicken, Leek and Pancetta pie and a Steak & Porter Ale pie. They are launching in Co-ops in early September and will roll out to other stores throughout September and October.
In addition to the Posher Pukka range, the brand has created a series of new products and recipe adjustments. It's non-meat pie – Veggie Tikka Masala with Chickpea & Spinach – has been created to "widen the appeal of the brand to a whole new audience". A new range of Family Pies including All Steak, Chicken & Mushroom, Chicken & Gravy, and Minced Beef & Onion variants is also available nationwide. As well as improvements being made to the chicken and mushroom pies last year, followed by adding bigger chunks and more gravy to all steak pies this year. This news has come just in time for the change in weather! Pie and mash for dinner anyone?
Shreddie or not the knitting Nana's have made their last appearance
10 years after they made their tv debut, Shreddies have retired the knitting nana's. They were famous for appearing in a factory where they hand knitted each Shreddie.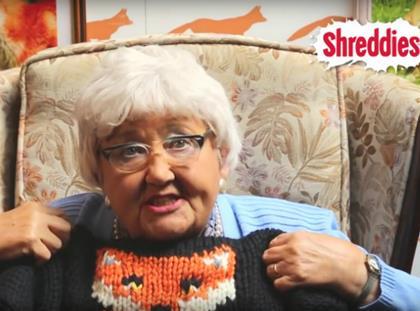 The campaign was so popular that the ladies went on to 'audition' for Britain's Got Talent, in a promotional tie up with ITV. Between 2007 and 2011 the cereal packets even had the photo of the nana that knitted the contents. But after making their final appearance in February of this year Shreddies are releasing their new marketing campaign – 'Shreddie or Not?'. The advert will simultaneously show two scenarios of a dad's daily life. In the first, he starts his day with a Shreddies breakfast and the other he doesn't. You will have to keep an eye out for the ad to see how the scenarios play out…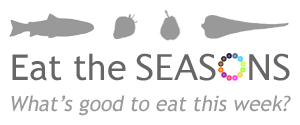 Blackberries
The blackberry season spans the end of summer and the beginning of autumn. During August we like to enjoy blackberries served simply with a little sugar and a lot of cream. With the onset of autumn, we enjoy deliciously comforting hot pies and puddings made by combining blackberries with the first apples of the season. Yum!
Try this Apple and Blackberry shortcake from the Good Food channel which is bursting with the characteristic fruit flavours of late summer and autumn.
Other News:
Nearly 3 million over 65s are financially struggling
Price spectrum:
↑Sardines
↓ Sugar
F&E Promo Corner:
Vogue Black Oval Casserole Dish 6Ltr
A 6Ltr casserole dish made from high quality cast iron for supreme heat conduction and retention. Non-stick and rust free when properly seasoned, it is suitable for all heat sources. The dish has integral handles which gives superior strength.
125(H) x 230(W) x 305(D)mm (internal measurements)
This product is not dishwasher safe.
Give us a call for more information: 01329 236821