22nd September Weekly Vine: This week find out about Girl Guides badge, Müller Rice 5 Grains, Memory Walk, British Food Fortnight, Fitness in Middle Age & lots more!
Girl Guides help beat loneliness in the elderly
The Girl Guides movement have created a new badge to help tackle loneliness in older people. Girls from guides, brownies and rainbows have been visiting homes for the elderly.
The project started with events including Brownies and Rainbows from Manchester, putting on a play at a sheltered housing complex, as well as an indoor campfire.  Former Brownie Veronica Armstrong, 67, said: "Me and my age group have the time to spend with children and we can give them a different view on life. We also have skills we can show them like sewing, learning to knit and to do gardening. Plus a lot of my friends miss their families because they don't live near their own children – and they would really like to have that ongoing involvement with children's projects." The interaction between the generations will benefit both the elderly and the youngsters.
Müller Rice but with more umph!
Müller Rice is adding to its range with the launch of Müller Rice 5 Grains. This new rice pot contains white rice, barley, spelt, millet and wheat. The addition of wholegrains and the option to eat hot or cold means this new snack can meet many hunger moments throughout the day.
Available from 25th September, you will be able to buy Müller Rice 5 Grains across shops in the UK. The  180g pots will be available in single flavours and 4 packs of Original and Blueberry – perfect for breakfast. The ever-growing demand for filling, low-fat tasty snacks means people are looking for more variety.  This new offering from Müller is perfect any time of the day, for when hunger strikes!
United we walk
On the 17th September, Collective Purchasings very own Wendy and Paul, along with thousands of others, took part in the Southampton Memory Walk; a sponsored walk for all ages and abilities to unite together to raise money to defeat dementia. The Southampton walk is amongst many that are taking apart across the UK.
More than 1,700 people walked 6.5 kilometers around Southampton Common to highlight the  impact of the disease. People were raising money for the Alzheimer's Society, which is the UK's leading dementia support and research charity. The Alzheimer's society is there for anyone affected by any form of dementia in England, Wales and Northern Ireland. This year over 110,000 people nationally have walked united against dementia with the aim to raise over £9 million. Well done Wendy and Paul!
British Food Fortnight
This week sees the start of British Food Fortnight. Held in the autumn at the same time as the harvest festival, British Food Fortnight is a two-week celebration of all British food and drink.
Running from the 23rd September to 8th October, there is never a better time to eat British. It's easy to take part in British Food Fortnight, whether in your community, online, or simply in your own home. Even the smallest change to your weekly shop can make all the difference. Find out more here and keep an eye out for our blog next Tuesday on why you should eat British!
Being active in your 50s is good for you later on
Playing regular rounds of golf or joining a cricket team could help men in their 40s and 50s stay healthy into old age, research has found.
Researchers at University College London suggested that early and continued participation in sports might help people to stay active as they reach retirement. For the study, researchers tracked the behaviour of nearly 3,500 men for up to 20 years. The study began back between 1978 and 1980, recruiting participants that were aged between 40 and 59. They all completed a questionnaire on their medical history and lifestyle; including answering questions on the amount and type of physical activity they did. This included walking, sports and exercise and recreational activities like doing DIY, gardening and chores. They were then followed up after 12, 16 and 20 years. The results found that those who were active in midlife were nearly three times more likely to be physically active 20 years later. So being active is good for you now, and encourages you to stay active!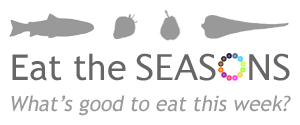 Kale
Kale is a very handy ingredient for seasonal eaters as it is one of the few green vegetables that is more abundant and flavourful during the coldest months of the year. It can be substituted for cabbage or spinach and makes a fine side dish when blanched and sautéed with garlic (a little soy and a sprinkling of chopped, roasted nuts is a lovely addition). Why not give this Portuguese Caldo Verde a try as the colder evenings approach.

Other News:
Price spectrum:
↑ Chicken
↓ Maize
F&E Promo Corner:
Robot Coupe Blixer 3
The Robot Coupe Blixer® 3 is renowned for being exceptionally quick, efficient, simple to use and robust. Unlike other food preparation machines, the Blixer® range is specifically designed to emulsify foods. It ensures that whilst the food is processed, the food fibres are not totally shredded; thus ensuring the dish recipient receives all intended nutrients and stays fuller for longer. The Blixer® 3 is therefore ideally suited for modified meals within nursing homes, hospitals, schools and crèches. Specially designed to process medium quantities, the Robot Coupe Blixer 3 is guaranteed to offer excellent results and performance you can rely on. Read more on puree foods here.