27th October Weekly Vine: This week find out about Biscuit prices increasing, Empathy dolls, War on junk food, Winter fuel, pumpkin & lots more!
Crumbs! Biscuit prices are on the rise
Experts have warned that biscuit prices are set to soar due to the rising cost of butter. This increase in butter price isn't new news; we reported on it back in July, see here. However, until now, biscuit manufacturers have been able to absorb the rising costs.
Wholesale butter prices have skyrocketed by 73 percent in the past year alone. It is feared the price rises in biscuits could come in before the key biscuit buying season at Christmas. Other treats including cakes, pastries and fudge are also likely to become more expensive. Makers of French pastries such as croissants have been fighting with rising prices and scarce supplies for some time now.  Thierry Lucas, who has a bakery in the Finistère area, says he has already increased the prices of his croissants by five times. Looks like we may need to source a new breakfast treat and something else to dunk in our brew!
Empathy Dolls Help Hartlepool's Elderly Feel Calm
A Care home in Hartlepool is using empathy dolls to help residents with dementia. Queens Meadow Care Home has been using the therapeutic dolls to help residents feel more comfortable and talkative.
Julie Armstrong, the home manager, said: "The empathy dolls have been really successful with our residents who have dementia. When the residents hold and interact with the dolls they feel calm, gives them a sense of meaning and purpose." There is a lot of science behind the use of empathy dolls and they are used in many hospitals. They bring back happy memories of parenthood and looking after the dolls really engages residents and makes them feel less anxious. The dolls have been donated by charity History of Hartlepool, which makes money by making reminiscence DVDs featuring images and stories from the town.
War on Junk food
Could our eating habits be driving us to an early grave?  A new study forecasts that the cost of obesity-related diseases will increase in the UK by 60 percent within a decade. One in five UK children are now obese and The World Health Organisation (WHO) said "widespread" action was needed to tackle obesity which has seen a ten-fold rise globally since the 1970s.
Junk food brands in the UK spend 27 times more on advertising than the Government does on healthy eating promotions. Health organisations have suggested that junk food advertisements should be banned during peak times as well as during children's viewing.  What are your thoughts?  Do you think a reduction in junk food advertisement will have an effect on obesity? Let us know on Twitter.
1 In 8 Elderly Brits Sacrifices Buying Food To Cover The Cost Of Heating
Provident has recently commissioned some research into finding out whether people can afford to heat their homes this winter. Over half of those questioned said they are unsure of how to cover their heating bills.
The average household will face an estimated £655 heating bill this winter. The research reveals that an alarming 1 in 10 of the survey respondents aged over 65 cannot cover the cost of their heating on their current income. This is leaving many to rely on the Winter Fuel Allowance. However while the payments are designed to aid pensioners, 13% of those surveyed say they will still struggle to cover the cost of heating their homes this winter. Meaning many are having to make significant sacrifices to afford to heat their homes including not socialising and even going without food.
Expect bigger but fewer Halloween pumpkins after wet summer
Shoppers can expect fewer but bigger pumpkins on sale in the run-up to Halloween as a result of the UK's wet summer.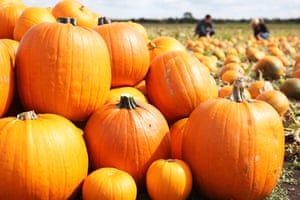 Consumers buy an estimated 10 million pumpkins in the UK every year. The public carves 95% of these into hollowed-out lanterns for Halloween and 5% are used for soups, stews and pies. The bad weather this summer has caused a lot of the pumpkin patches to develop rot; this has led to thousands of pumpkins being left to turn to pulp in the fields rather than heading for the supermarkets. However, while quality has been affected in some regions, sporadic bursts of sunshine have also led to larger than average squash, particularly when planted earlier in the season.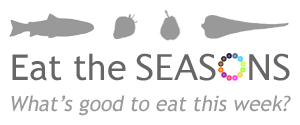 Potatoes
Nutritious, delicious and endlessly versatile, the potato is by far the most important vegetable in Europe. How boring would our national cuisine be without golden roast potatoes, thick-cut chips, or creamy mash?
Try this recipe for a luscious dauphinoise potato dish this Sunday.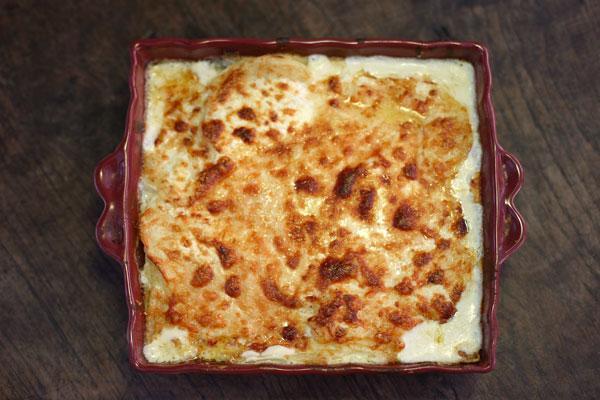 Other News:
 Price spectrum:
↑ Turkey
↓ Rice
F&E Promo Corner:
Self-administration Cabinet
Designed for storage of self-administration medicines these cabinets provide low-level security for the Monitored Dosage System (MDS).
It is suitable for storing the Manrex (Boots) and Venalink systems.
High quality 18mm beech effect construction it has a locking door supplied with 2 keys.
Width: 300mm
Depth: 240mm
Height: 420mm
MDS Racks: 1