3rd November Weekly Vine: This week find out about Egg prices, Age UK, World Vegan Month,  True Love, & lots more!
We aren't 'yolking' egg prices on the rise
The fipronil scandal that 'egg-sploded'  in Europe earlier this year, coupled with fears about the effects of Brexit on cross-Channel trade are meaning egg prices are on the rise.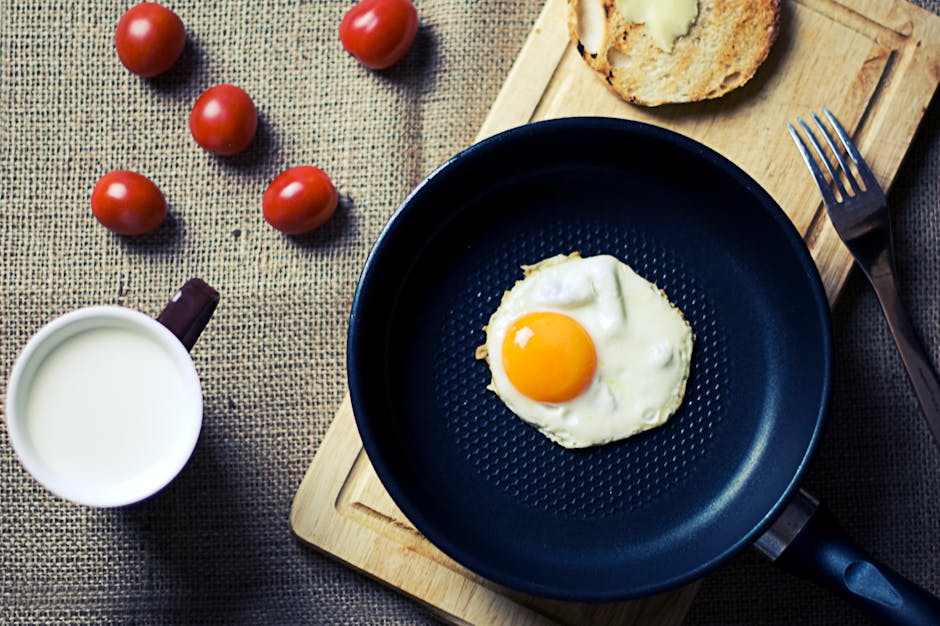 The 'egg-streme' culling of millions of chickens in Europe, due to the scandal, has led to egg shortages on the continent. This has meant egg prices are on the rise in Europe and the UK. The UK Food Standards Agency (FSA) said that some 700,000 potentially contaminated eggs had been imported into this country from Europe and a number of prepared food lines were removed from supermarket shelves. However, tests on British farms found no trace of the banned substance. This has led to the British consumers wanting eggs laid in Britain. With demand outweighing supply, prices of UK eggs more 'egg-pensive' than they have been.
Will you have enough money to retire?
Half of all workers aged 40-64 do not expect to have enough money to retire when they reach their State Pension Age. This is according to new YouGov research for the Charity Age UK.

The new research highlights the difficulties facing many workers who cannot afford to down tools when they become eligible for their State Pension. The Charity is calling for government action to help people plan their later working lives and explore how they can put enough money aside for the future while there's still time to make a difference. Caroline Abrahams, Charity Director at Age UK, says: 'Our research shows that millions of people across the country will need to continue working in some role past their State Pension Age. Some will want to and others won't.'
Do you think you will be able to retire at state pension age? Do you even want to? Let us know on Twitter!
World Vegan Month
Throughout November it is World Vegan Month. It is a month where vegans and veganism are celebrated in workplaces, shops, restaurants and in homes all over the world.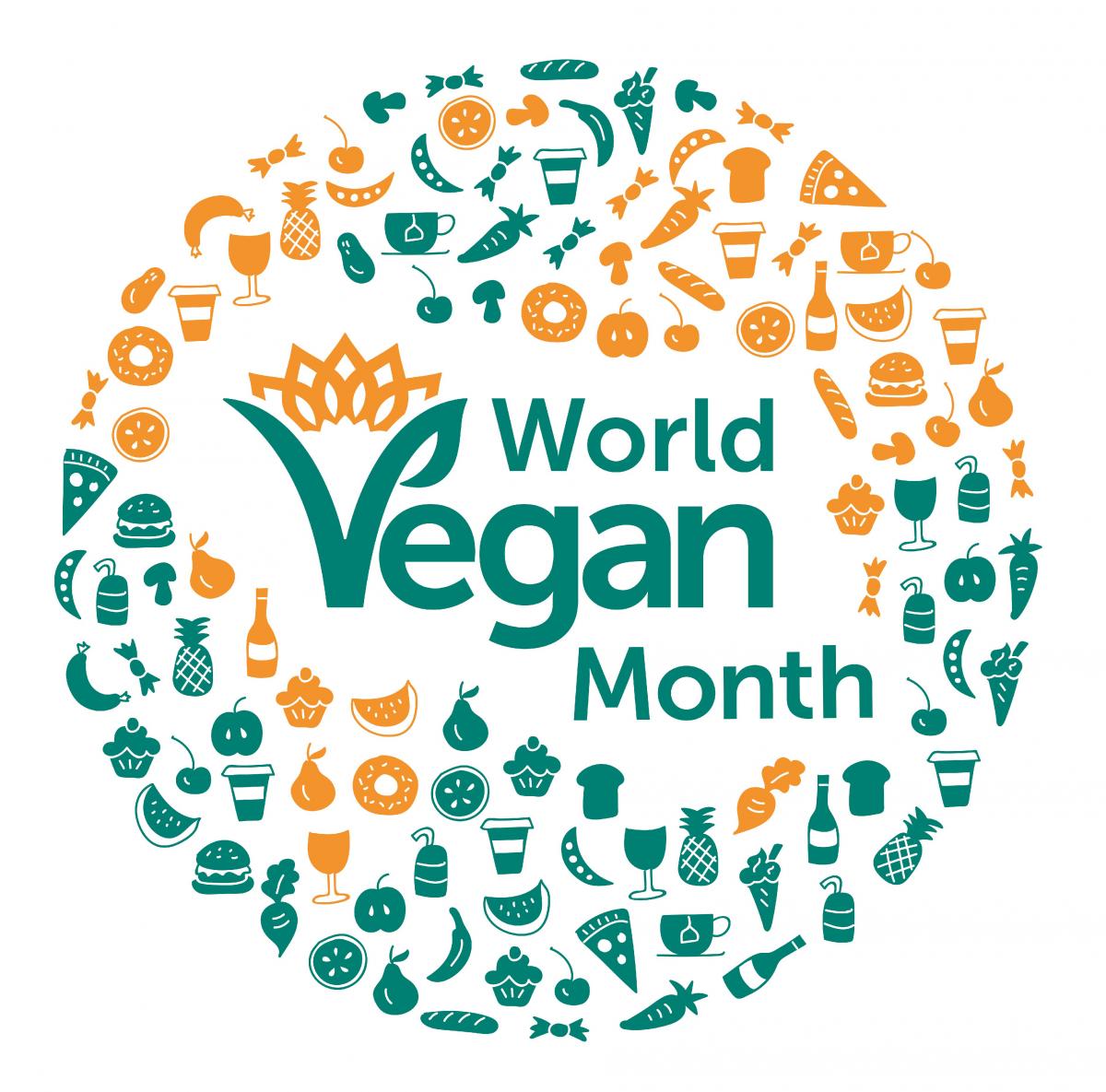 Veganism is a way of living that seeks to remove all forms of cruelty to animals for food or any other purpose. From accessories and clothing to makeup and bathroom items, animal products and products tested on animals are found in more places than you might expect. However, nowadays there are affordable and easily-sourced alternatives to just about everything. With over 22,000 products and services registered with the Vegan Trademark alone, living a vegan lifestyle has never been easier. Why not go vegan for November and see if you could take the vegan pledge at the end?
Now that is true love!!
An elderly couple is melting hearts across the internet after it was revealed that the man is learning how to do his wife's makeup before she turns blind.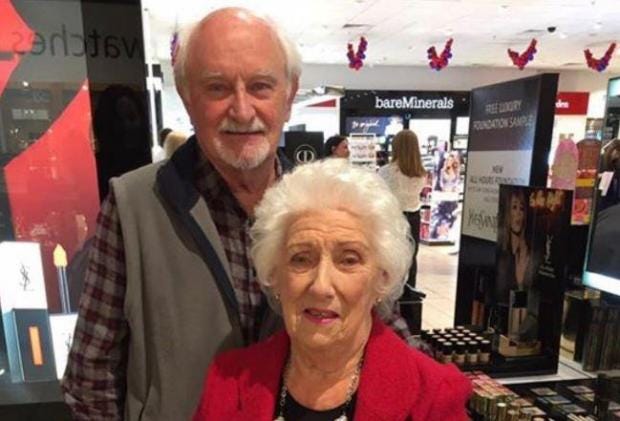 A photo posted on Twitter explains how Jean and Brian regularly go into a department store to use the beauty section. The store employee says that Brian has been coming in for makeup lessons. The tweet read – "Meet Jean and Brian, two of our very loyal customers. Brian was in for another makeup lesson today as he does his wife's makeup every day as she is going blind. Such a wonderful couple who live their life to the full!" The story has touched the hearts of many people, with the tweet having received nearly 72,000 retweets and over 220,000 likes. A lot of Twitter users responded with heart or crying emojis, and many expressed concern that they'd never find someone who would love them as much as Brian loves Jean. Now that is what we call true love!!
Supermarket meal deals 'contain up to 30 teaspoons of sugar'
Supermarket lunch meal deals are packed with up to 30 teaspoons of sugar, health campaigners have warned.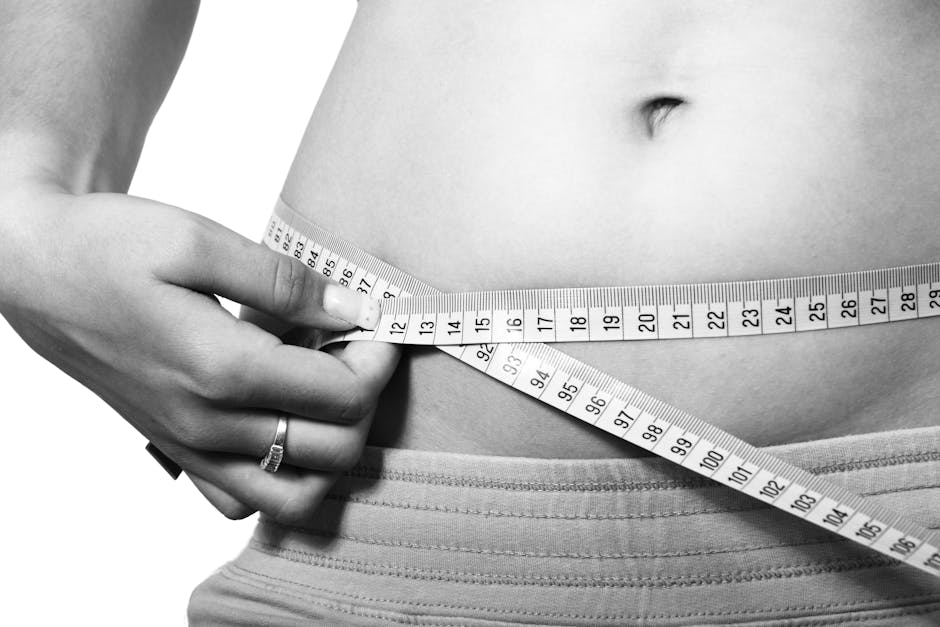 The lunches were found to contain as much sugar as more than three cans of Coke, three and a half Mars bars or 79 chocolate fingers. The surprising findings come from group Action on Sugar, based at Queen Mary University of London. They are calling for all high-sugar drinks and confectionery to be removed from the popular lunchtime deals.
However, the survey did also show that the shops offer healthier combinations with far less sugar – including some with little as one teaspoon of sugar in total. Campaigners want retailers to promote the more healthy choices at lunchtime. Even better, why not make a packed lunch? What is your must have packed lunch item? Let us know!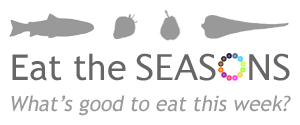 Pears
Another wonderful autumn treat, pears come in a range of flavours and textures and can be enjoyed in many different ways (other than as a delicious snack on their own). Exceptional when poached with red wine and vanilla, they are also stunning with chocolate as in the classic French dessert Poires Belle Hélène. Alternatively, try them in salads or add to an after-dinner cheese board; they go particularly well with Pecorino or Roquefort.
Other News:
 Price spectrum:
↑ Eggs
↓ Rice
F&E Promo Corner:
Schneider Polypropylene 12 Piece Tart Divider with Handles
This 12 or 16 piece tart and cake divider makes it quick and easy for you to evenly divide up cakes. Two handles make it comfortable and easy to use, helping you to effortlessly create even slices. A tough polypropylene construction makes it durable and easy to clean, ideal for use in professional kitchens.
Product features
Dimensions 260(H) x 265(Ø)mm
Material Polypropylene
Supplier Model Number 220120
Weight 154g
Two handles
For accurate cake and tart pieces
Double sided
Dishwasher safe