17th November Weekly Vine: This week find out about  Mushrooms, Public Coming Together, Nutella, Care Home Preventing a Lonely Christmas, & lots more!
Mushrooms can help prevent ageing
Eating five button mushrooms each day could reduce your risk of dementia, heart disease and cancer, scientists claim.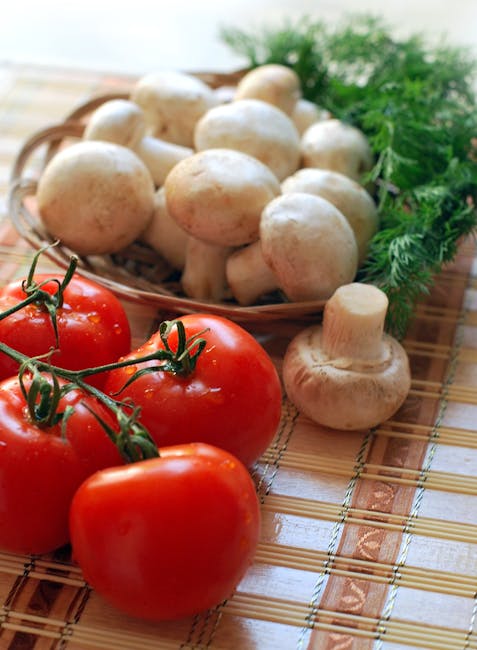 Researchers have found the fungi are rich in two antioxidants that fight ageing and bolster health. Ergothioneine and glutathione combat 'free radicals' – damaging molecules highly linked to dementia, multiple forms of cancer and even heart disease. And the new study shows, 'without a doubt', that mushrooms are the highest dietary source of the combination of antioxidants. Cooking mushrooms does not seem to significantly affect the compounds, Professor Beelman said in the journal Food Chemistry. So pop them in all your favourite dishes. Have them with pasta, curries, in an omelette or with your weekly fry up!
People pull together in the spirit of Christmas
A burglar who broke into a care home and stole cash from a Poppy Appeal fund meant for war veterans, and Christmas raffle prizes intended to treat residents has led to generous donations from as far away as Cairo.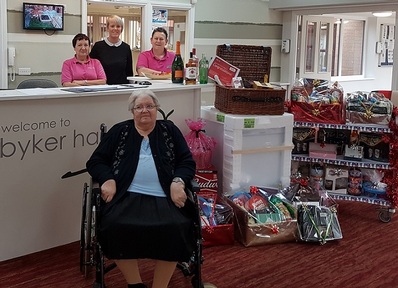 A burglary at Byker Hall Care Home in Newcastle Upon Tyne shocked the home's staff who was horrified to discover the home had been broken into while residents slept on 5 November.  The burglar took raffle prizes of bottles of wine, Smirnoff vodka, Grouse whisky, Gordon's gin, Morgan Spice rum and a men's watch set and grooming kit.
"Money raised from the care home's Christmas raffle would have been spent on more day trips out and treats for our residents. But it's the theft of veterans' money that is so shocking. We only put out the charity box the week before. In response to the Poppy Appeal theft, Graham Richardson, the owner of the Gateshead-based pub Pelaw Inn is hosting a charity raffle on 26 November, with all proceeds going to the Royal British Legion. And since the burglary, which led to a review of the care home's security, donations from far and wide have arrived for the care home's Christmas raffle- just in time for its Christmas Fair on 9 December. From a bad situation, the public has shown great spirit. It really is the season of goodwill!
Nutella's controversial recipe change sparks outrage
Fans of hazelnut spread Nutella have gone nuts after its manufacturer tampered with the tried-and-true recipe.
Nutella on toast, Nutella straight from the jar – there are countless ways you can eat it. But our Nutella days could be numbered as the popular spread has admitted to secretly changing the recipe. The new recipe has had an increase in powdered skimmed milk and sugar – making our favourite tub of gooey goodness that bit sweeter. A spokesperson for Ferrero told us: 'There has been a minor fine-tuning of the Nutella recipe. The content of hazelnuts, cocoa, sugar and palm oil remains unchanged. An even nuttier decision from Nutella is to increase the cost. So not only is it now sweeter it costs more! Looks like I may just stick to good ol strawberry jam!
Christmas guests
The Christmas build-up is a time of excitement for many. However, for the thousands of older people living alone, it signals a countdown to the time of year when feelings of isolation and anxiety can be at their greatest.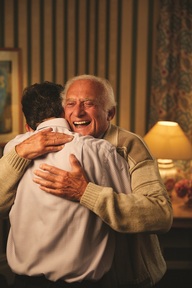 As part of its annual Companionship at Christmas campaign, care homes belonging to Abbeyfield Society will open their doors for six weeks to provide overnight stays, meals and entertainment for people affected by loneliness, completely free of charge. With an estimated 500,000 older people expected to spend Christmas alone, Abbeyfield chief executive, David McCullough, said: "The Christmas build-up resonates with excitement and celebration for many of us, yet it's a time when older people can feel at their most isolated and alone. Their usual clubs or activities close down for Christmas, relatives are dotted across the UK far away from them and feelings of bereavement for lost loved ones is amplified at a time when families traditionally come together. This is a great idea and we hope many people take advantage of this offer. We hate the thought of people being alone this Christmas.
Prosecco crisps are back in stores!
It may only be November but the festive fever has already hit supermarkets, with Christmas-themed products everywhere you look.
And for yet another year, one of the most controversial seasonal items is Prosecco-flavoured crisps, which have appeared in some stores including M&S and the Co-op. But while some customers are happy about their arrival in stores, others are appalled by the very unusual flavour. It's not the first time Prosecco crisps have appeared in stores. Tesco has stocked Prosecco and Elderberry flavoured crisps in the past, while M&S has sold fizz-flavoured potato snacks for a few Christmases. But they always prove controversial and this year is no different. Are you going to try them?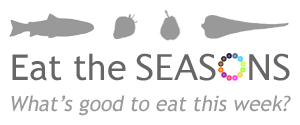 CHESTNUTS
Perfect for this time of the year! Chestnuts are higher in carbohydrates and lower in fat and protein than other nuts. They contain fibre, potassium, iron, zinc and manganese.
Try this recipe for an alternative way of using them Shanghainese Braised Chicken with Chestnuts
Other News:
 Price spectrum:
↑ Raisins
↓ Peanuts
F&E Promo Corner:
Schneider Set of 3 Christmas Tree Cutters
These Christmas tree pastry cutters are made from stainless steel and provide a way of providing any baked products with a seasonal feel. These pastry cutters will ensure that your Christmas biscuits, cakes and pastries can capture the Christmas spirit instantly and help get your customers into the mood.
Call today for a quote 01329 236821