On Monday of this week, we had Blue Monday, a day that has been dubbed the most depressing of the year. However to end the week we have a tastier day for your diaries. January 19 is Popcorn Day; a day to organize an impromptu movie night,  so you can enjoy a tub or two of crunchy, salty and buttery popcorn.
History
Popcorn has a very long and varied history. Historians believe that corn whose kernels could be popped was first cultivated around 5000 B.C.E in Mexico. Archeologists have found evidence of first popcorn maker – a utensil with holes and a handle – dating back to 400 C.E. in Peru. In many indigenous cultures, corn and popcorn were used for religious purposes and decoration.
Over the last 100 years or so popcorn has become a popular snack worldwide. Now a popular movie theater snack, theater owners initially were against serving popcorn in their premises. During the depression, however, popcorn became one of the few luxuries that people could afford forcing theater owners to start selling popcorn. Today, it is a huge part of the movie experience. (and their biggest money maker!!!)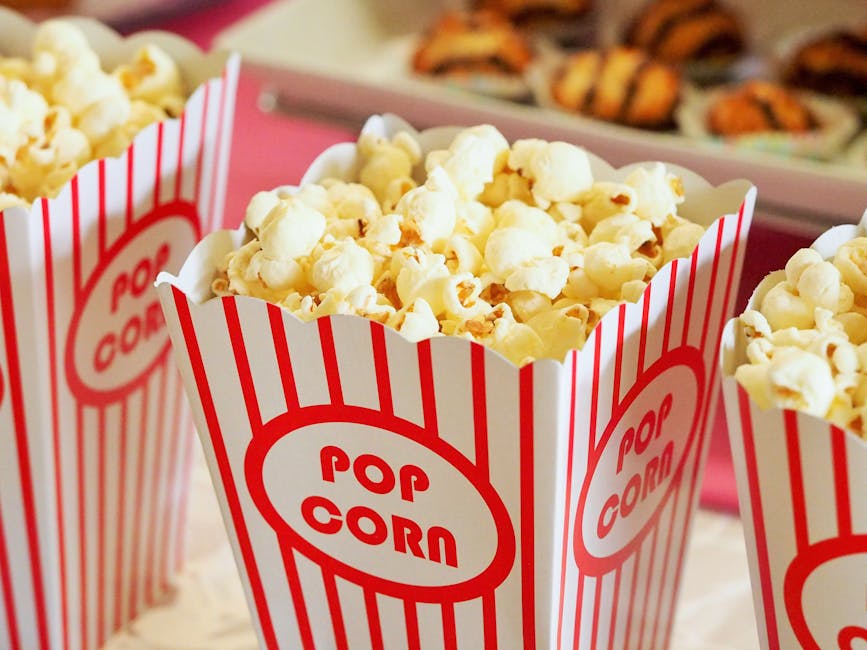 As people were able to watch movies at home popcorn sales dipped. That was until the invention of the microwave; which once again brought popcorn into the lives of movie fans. Nowadays popping popcorn is one of the number one uses for microwave ovens. Most microwave ovens have a "popcorn" control button.
Nutrition
Popcorn is a snack made by roasting dried corn kernels until they puff up to form light, airy morsels with a crunchy and slightly spongy texture. It is served either sugared, salted, or coated with melted butter, toffee or butterscotch. Compared to most snack foods, popcorn is low in calories. Air-popped popcorn has only 31 calories per cup. Oil-popped is only 55 per cup. Popcorn has more protein than any other cereal grain. It also has more iron than eggs or roast beef and more fibre than pretzels or crisps.
Recipes
Dried corn kernels are readily available from most supermarkets. Commercially-produced ready-to-cook popcorn kernels are also available, sealed in bags that you just put in the microwave. Popcorn doesn't have to just be eaten as a snack, why not incorporate it into some dishes that we have found from BBC food…
A spicy, zesty marinade for this slow-cooked duck makes delicious burgers, served with fruit slaw flavoured with a dash of ouzo.
It's cheesecake, but not as you know it! There are a few elements to prepare for this, but the results are spectacular. Ideal for a dessert to round-off a dinner party.
Try this sweet honeycomb-style coating for popcorn, with instant banana ice cream and rich chocolate sauce.
Perfect Movie Night
While there's nothing quite like watching a movie at the theatre, watching a movie at home is often more convenient, more comfortable, and less expensive. You may want to snuggle up and watch a movie solo or invite your friends over for an all-night movie marathon. Either way, you'll need to pick a great movie, make your space movie-ready, and prepare some yummy snacks and what better day than this popcorn day! Here are some amazing ways to turn your boring movie night into an epic night at the movies but at home! Enjoy, and don't forget to take photos!!