Raise some dough this cupcake day!
The 14th of June sees the annual Alzheimer's Society cupcake day return for its 3rd year. So far a whopping £1.4 million pounds has been raised; and the Alzheimer's Society is urging everyone to unite against dementia with their families, friends and colleagues to raise more dough this year; whilst having a giant helping of fun!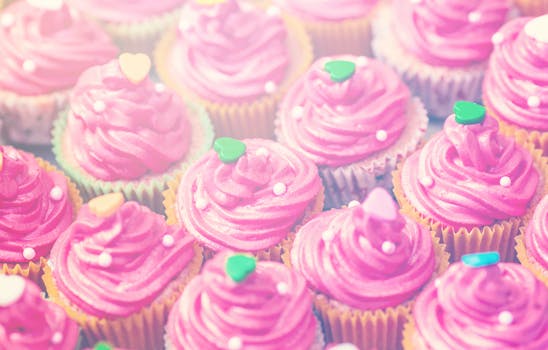 There are about a million different ways make a cupcake – it can be as easy (clue: packet mix) or as fancy as you like. And let's face it however they look, they all taste great fresh out of the oven (or fresh from the shop!) Each cupcake sold will help towards finding a cure, help improve care and offer someone to talk to for people affected.
By signing up for your fundraising pack you will get all this…
Posters to help you spread the word (more people that know, the more people will come and buy your cakes!)
Fundraising ideas and fun games to play on the day
A donation box and Gift Aid form (for the all-important 'dough')
Cake toppers and decorations
A selfie-frame to share your creations on social media (use the #CupcakeDay and tag @collectivepurch and @alzheimerssoc
Some lip-smackingly fab recipes to inspire you.
The difference your Cupcake Day makes
Dementia devastates lives; In the UK, someone develops dementia every three minutes, and there is currently no cure. But together Alzheimer's Society says we will beat it, dementia will not win.
Until the day we find a cure, Alzheimer's Society will be there for anyone affected by dementia – wherever they are, whatever they're going through.
By hosting a Cupcake Day you get to enjoy some tasty treats with your workmates, friends and family knowing you are helping to find new treatments and, ultimately, a cure for dementia.
Why not take a 'whisk' and try one of these recipes
Marmite cupcakes
Here we have two recipes for marmite cakes that you will either love or hate; Marmite caramel and marmite chocolate. Find the recipes here.
Peppermint and Liquorice
The crunchy peppermint goes great with the sticky Liquorice. Find the recipe here.
Ch-acon cake
Dark Chocolate and Bacon; what's not to love? Take yourself on a taste adventure and give these a try. Recipe is here
Why not go savoury?
This one is seriously weird. What could be better than mini turkey meatloaves topped with mashed potato "frosting?" Find the recipe here.